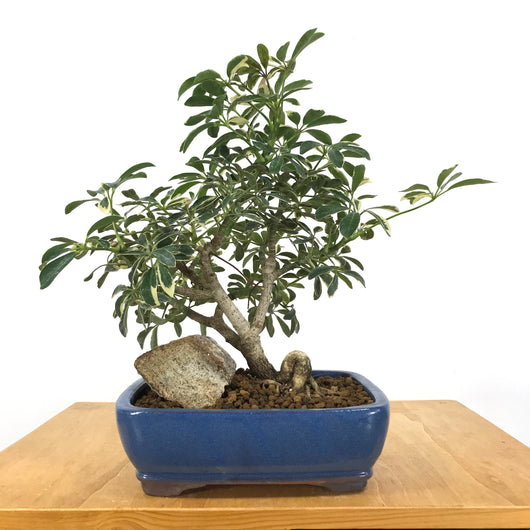 Schefflera arboricola "Luseane Ivory" Bonsai
Regular price $132.00 Sale
Arboricola Luseanne (Schefflera) is a very dwarf form of Schefflera with small leaves. Tree is planted in a 8 X 6 inch ceramic pot.

Tree in the pot measures 13 inches tall and 11 inches wide.

Arboricola do well in mostly shade but can withstand direct sun.

Keep soil moist.