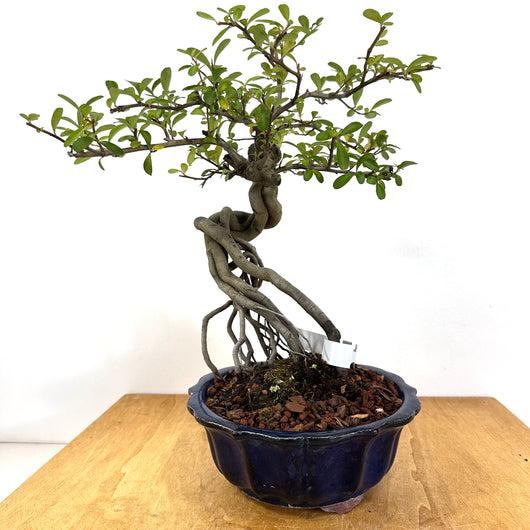 Pyrocanthus Bonsai
Regular price $500.00 Sale
Exposed roots growing in a 8 in round ceramic pot.
Pot and tree stand 16 in tall and 14 in wide
Will produce small white flowers that turn into red berries.
This is a non-hardy variety of Pyrocanthus (fire thorn) and needs to be treated as a tropical.
Provide full to partial exposure and prefers moist soil.