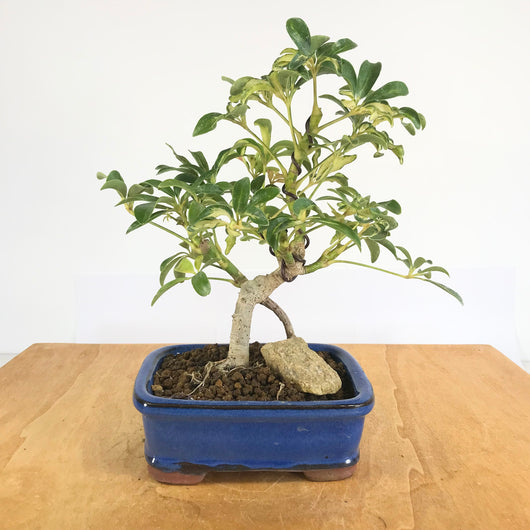 Schefflera arboricola "Luseane Ivory" Bonsai
Regular price $68.00 Sale
Fast growing tree with dark green leafs W/ yellow variegations on the edges. This is a dwarf form of Arboracola with much smaller leaves than than the standard.
Planted in a ceramic container measuring 6 in X 4 1/2 in.
Arboracola's do well in partial sunny locations or full sun. Keep soil moist as they don't like to dry out.