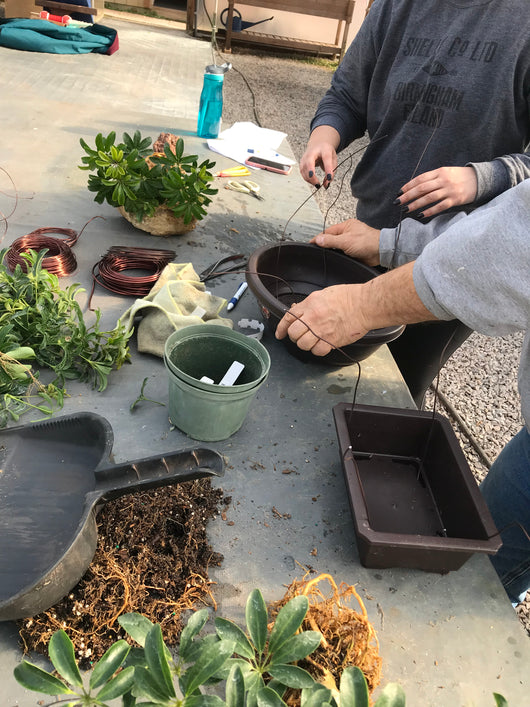 Tigerbark Bonsai Class - 12-2-2023
Regular price $95.00 Sale
If you're interested in bonsai, but have no practical experience, start here.
This workshop is designed for you to see what bonsai is about by going through some of the basic techniques used in the hobby.  
This would be a great class for anyone with little or no experience.
Each participant receives a tree to work on, along with step by step instruction in wiring, shaping, and potting. 
At the end of the workshop, the tree is yours to keep.
Date: December 2, 2023
Time: 9:30am - 12:30pm
Cost: $95.00 (cost includes plant, ceramic pot, wire, soil, professional instruction)