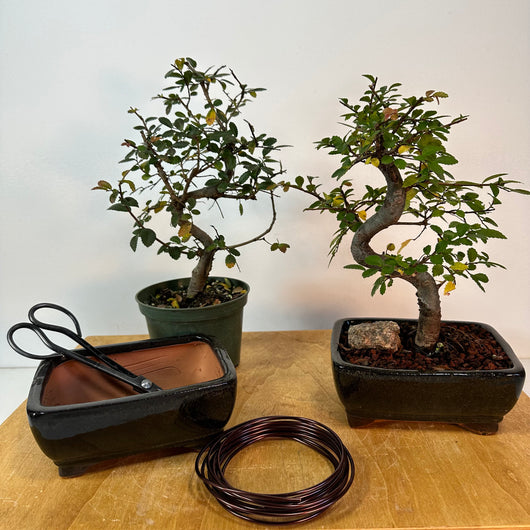 January 27, 2024 -Making Bonsai with Chinese Elm.
Regular price $184.00 Sale
Time 9:30am - 3:00pm
Date  January 27, 2024
Chinese Elm have small leaves and are fast growing. They can be trained in any bonsai style and are easy to work with. In this workshop we'll set you up with a mature tree needing some pruning and wiring which will be explained in detail. Soil and potting is discussed to finish the work. Throughout the course an emphasis on tree care is explained.
A relaxed environment making it a fun day in bonsai for all skill levels.
Chinese Elm prefer a short dormancy in the fall normally done outside.
This workshop include tools to use and all materials - tree, pottery, soil, wire - as well as a lecture/demo.
Finished trees will be taken home after the class.
All must register to attend. Seating is limited. Sorry, no walk-ins.